Truc Truc is a collective reflection on the need to create. An urgent, compelling necessity. Something that takes eight individuals, like that, and confronts them with a void, with the same-not-a-embryo.
In these individuals, there are some who make circus, sound, play, music, crafts, light, botany.
Together, they will try to do something, young, fresh, generous, honest, funny, full of self-derision, creamy, sour, phosphorescent, inadequate, failed, tempted.
Truc Truc is Troubadours, musicians, lighting designers, master pyrotechnicians, trained in fundamental research at the CNRS, actors, professional laughers, students at the Théâtre National de Strasbourg in Régie, scenography or in acting, and at the Ecole de Cirque de Bordeaux and of Montréal, balancers, sound designers, performers, jugglers, acrobatic donut tamers, blonds, red, brown, curly… a little of all that.
Truc Truc is Félix Chaillou, Simon Drouart, Livia Jouan, Félix Philippe, Clémence Boissé, Etienne Drouart, Basile Philippe, Marjolaine Mansot.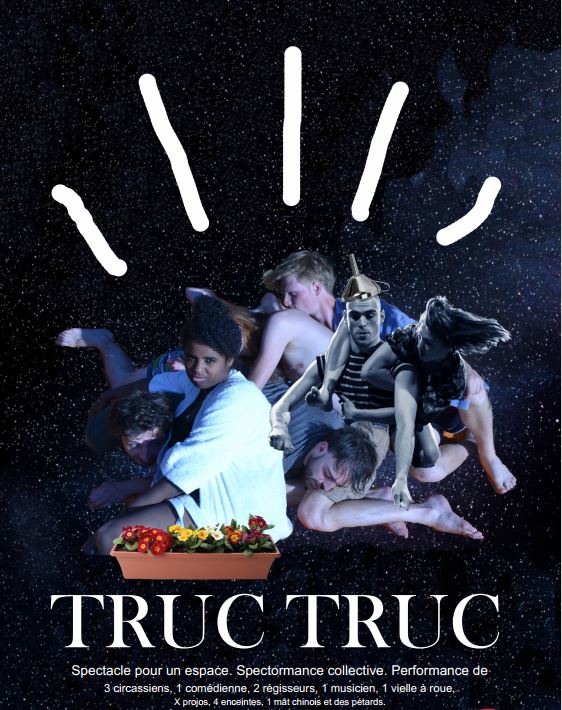 Photo credits: Marjolaine Mansot